In April, the brand ranking and analysis report of the 2021(11th) China Brand Power Index SM(C-BPI) has been released by Beijing brand rating authority CHNBRAND. With good brand recognition and reputation in consumer groups, Sacon was listed in the 2021 China Brand Power Index (C-BPI) of overall kitchen brand ranking list, ranking 10th.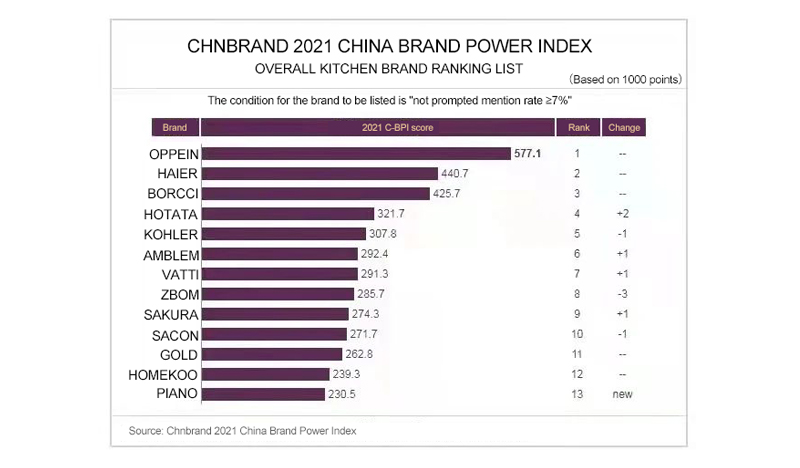 China Brand Power Index (C-BPI) is the first brand value evaluation system in China implemented by CHNBRAND, a leading brand rating and brand consulting agency in China. It is an independent, unbiased study based on Chinese consumer feedback on products or services to determine the impact on consumer buying behavior. Since its first launch in 2011, the index has been supported by the brand policy special fund of the Ministry of Industry and Information Technology for several consecutive years. As an annual weather vane in China's brand industry, its interpretation data is professional, objective and authoritative.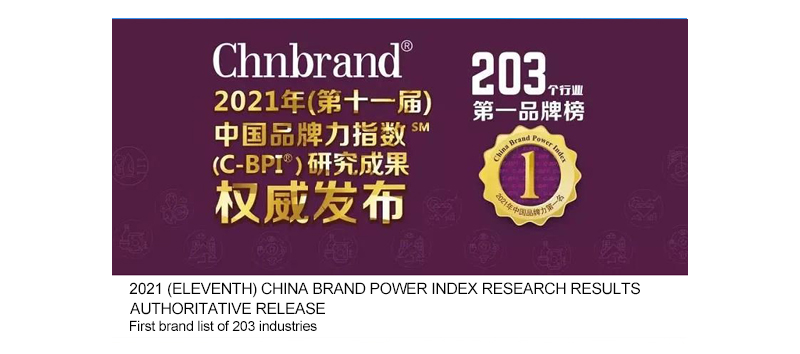 Sacon has been deeply engaged in kitchen electricity industry for 37 years. Taking health as the brand core and adhering to quality and professional innovation, Sacon has developed many revolutionary products. Up to now, it has obtained nearly 700 invention patents. Its excellent product quality and good after-sales service constantly exceed users' expectations, and its good reputation promotes the brand value. This entry into the C-BPI brand list fully reflects consumers' affirmation and encouragement of Sacon's products and services.

As a pioneer of healthy kitchen, Sacon has a national approved laboratory, leads the whole industry in equipment and product research and development and fully guarantees product quality, safety and stability, to create a healthy kitchen, so that every consumer can enjoy food.
In the future, Sacon will continue to explore consumers' demand, innovate product functions and improve service quality, to build a better and healthier kitchen life for consumers, further to inject more vitality and vitality into the development of China's kitchen electricity industry.